70th Greenock and District Scouts http://www.greenockanddistrictscouts.org/troops/70th-renfrew-inverclyde
Our sections are now all up and running for the 2018/19 season. We meet as follows -
Beaver Scouts - Tuesday 6.30pm to 7.30pm
Cub Scouts - Thursday 6.30pm to 8.00pm
Scouts - Friday 7.15pm to 9.30pm
Explorers - Tuesday 8.00pm
Contact our scout leader Tommy Boag for further information on 01475 639272
News
Rev Lydia Neshangwe visited the 70th Beavers last night at our Union Street campus, where she told a traditional story and then answered a variety of questions from the Beavers

___________________________________________________________________________________
GREENOCK and District Scouts congratulate two leaders who have been recognised in this year's St. George's Day Awards for their exceptional service, dedication and commitment to shaping the lives of young people or by helping others to do that.

Award of Bar to the Silver Acorn has been made to Kenneth Paton in recognition of further especially distinguished service.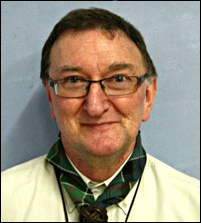 Since being awarded the Silver Acorn in 1996, Kenny has continued to give outstanding and dedicated service to the 70th Greenock and District Group serving as Scout Leader and Assistant Scout Leader in spells until 2012 when he handed over the troop leadership to his well-prepared successor. Kenny contributes to all sections without being asked and is a wise and valued assistant to all his fellow leaders. Kenny plays a major part in all group fundraising events and is particularly supportive of young people fundraising to attend major jamborees or camps. In 2005 Kenny attended Eurojam and then assisted at Bla Summer in 2009, Red Rose in 2010 and the Auchengillan Jamboree in 2013.

For many years Kenny has been a stalwart in the staff club at the Blair Atholl Jamborette where he dispenses not just refreshments but is available as a listening ear. Kenny finds Adult Training most rewarding and, after many years of dedicated service in that area, he is delighted to still be actively contributing to this valuable aspect of Scouting. During 40 years of Scouting, Kenny has put his heart and soul into all that he has done and is a friend and confidante to young and old alike. Kenny has over the years encouraged countless young people to make the most of the opportunities that Scouting has offered them and has shown a keen interest in them as individuals and friends in their later lives.
In recognition of Kenny's outstanding contribution to Scouting the award of Bar to the Silver Acorn has been made.  
Award of the Silver Acorn has been made to Thomas Boag in recognition of especially distinguished service.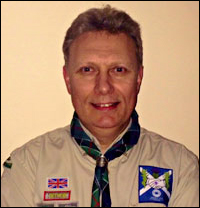 Since being awarded the Award of Merit in 2003, Tommy has continued to give outstanding service to Scouting at District and National Scouting level. At his local group, Tommy has contributed to the development of the 70th Greenock and District Group assuming the role of Acting Group Scout Leader. Supporting the section leaders and encouraging the group executive, Tommy's enthusiasm and passion for Scouting has helped leaders and young people alike to enjoy their Scouting.

Tommy's contribution to the Network Section has been outstanding as he has encouraged and cajoled young people to make the effort to achieve Explorer Belts and Queen's Scout Awards. His efforts have been a contributory factor in the record number of young people in Greenock and District gaining Queen's Awards in 2013/14. The number of Network members in the District has grown steadily and Tommy has actively involved young Network Leaders in the development of that section.

An untiring worker for Scouting, Tommy has been actively involved in the board for the Lochgoilhead Activity Centre giving his expertise freely. Tommy's involvement with the Duke of Edinburgh Awards Scheme through his work has led to improved links between those delivering the DofE Scheme and local Scout leaders. With almost 30 years' service as a leader in Scouting, Tommy's contribution to the older sections and his encouragement of his fellow leaders has been and still is outstanding. In recognition of Tommy's contribution to Scouting covering a wide range of remits he has been awarded the Silver Acorn.